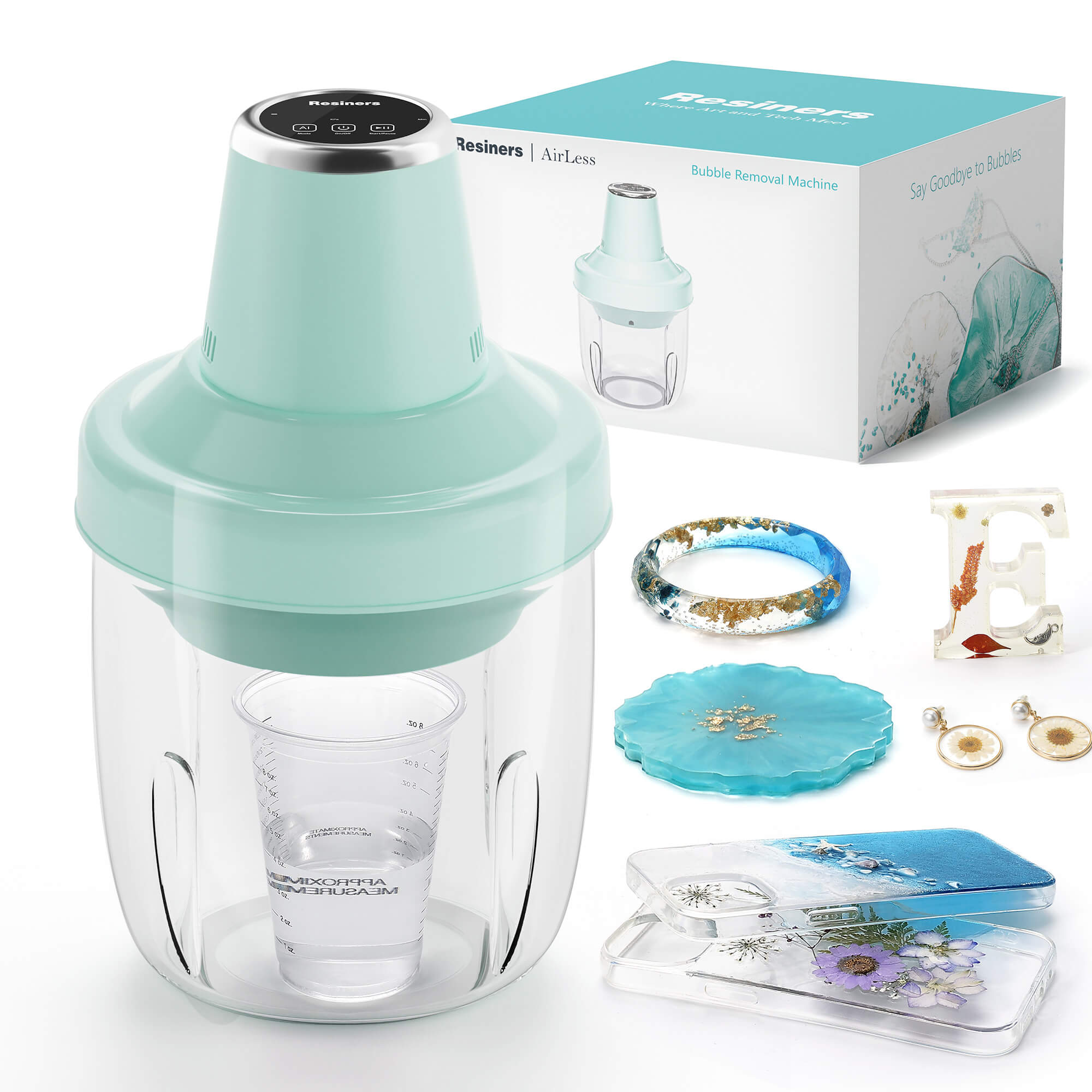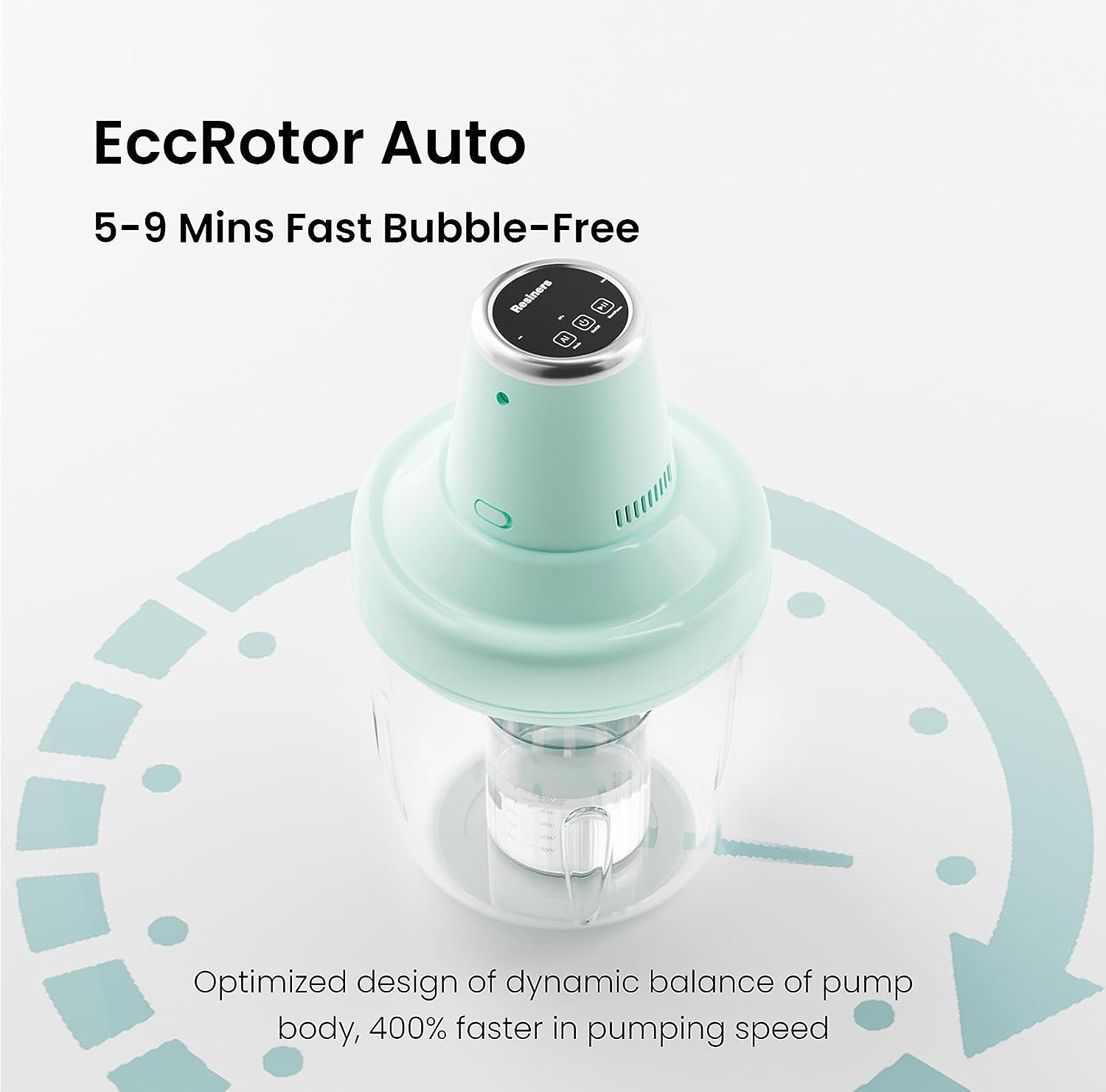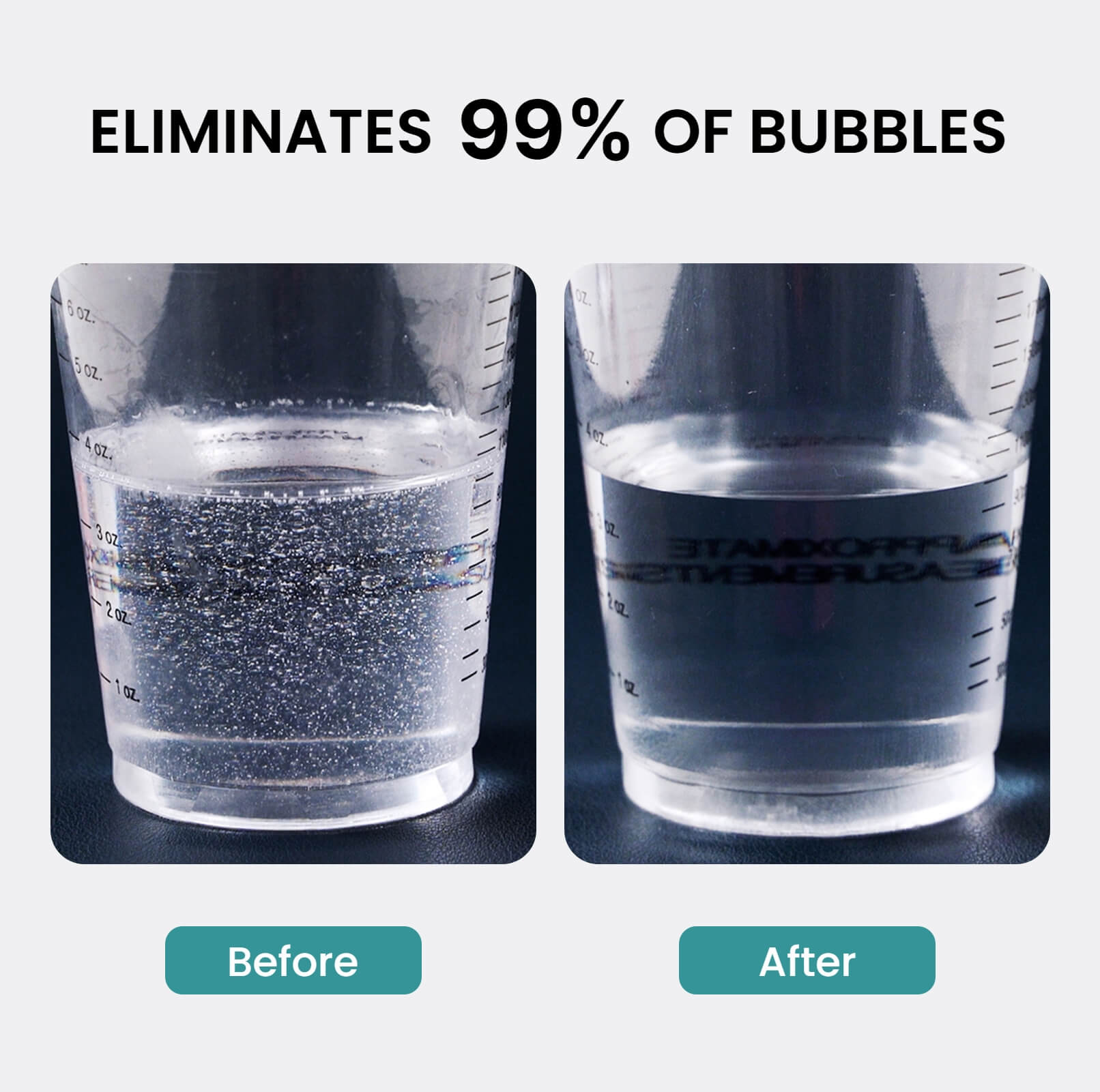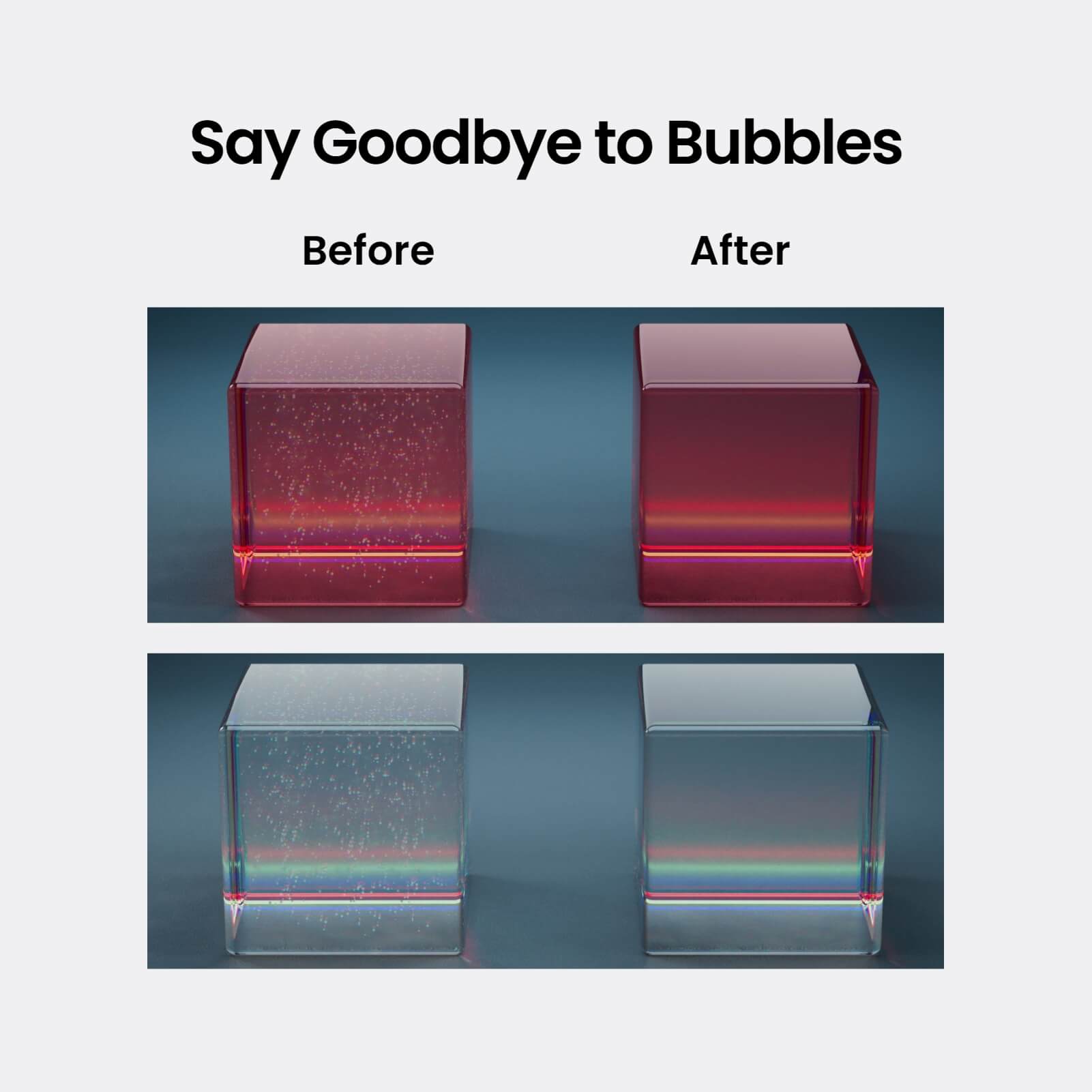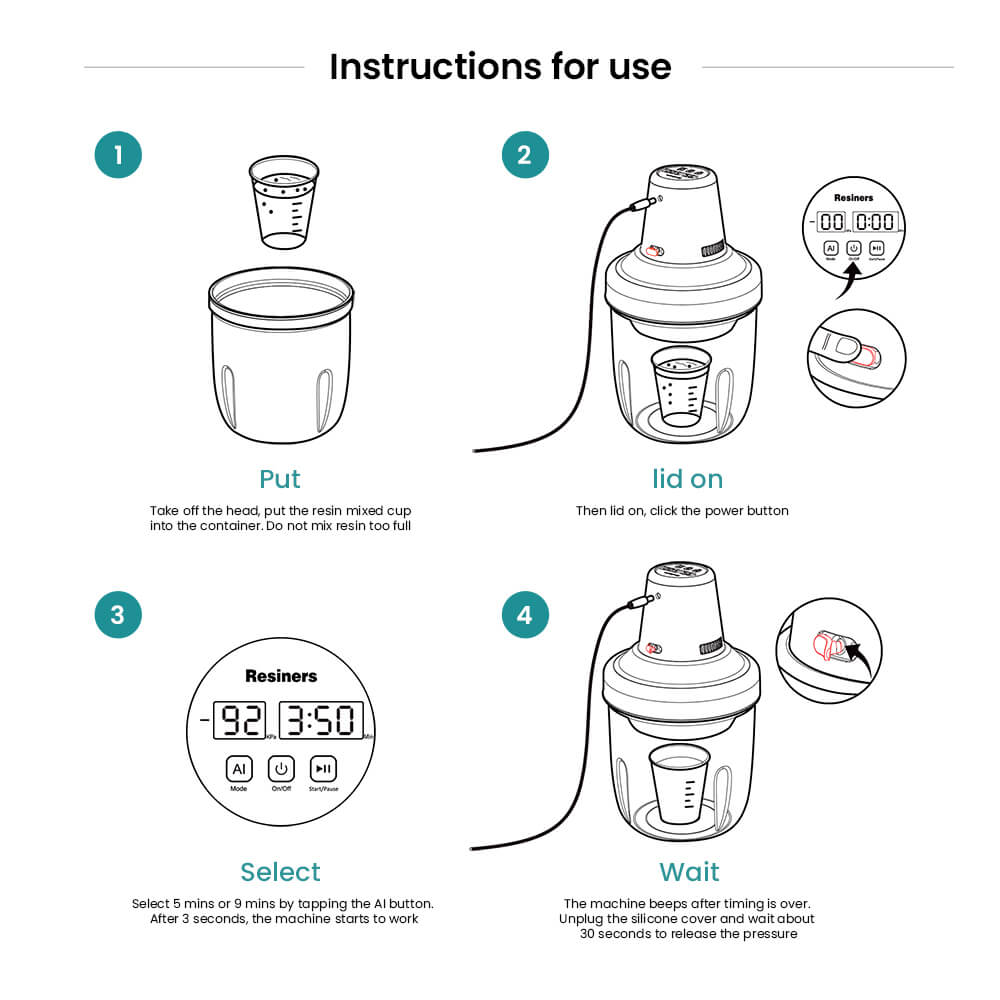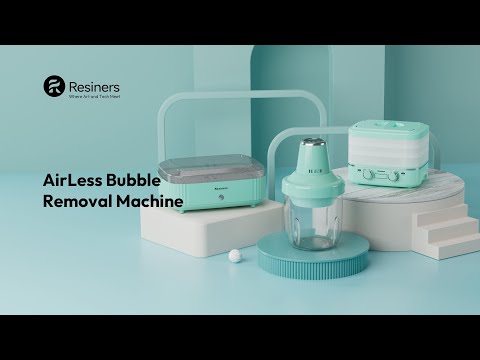 Resiners® AirLess Bubble Removal Machine
---
99% Deep Bubble Removal

 

- 

Say goodbye to the frustration of bubbles in your resin projects. Resiners' innovative AirLess Bubble Removal Machine shows you how to get bubbles out of resin effectively and create flawless creations.
-95kPa Ultra-High Vacuum

 

- 

Resiners patented UltraVaca technology provides a 90% higher vacuum than a traditional vacuum chamber for resin.
5-9 Minutes Fast Bubble Removal

 

- 

Resiners automatic eccentric rotor technology allows for a high extraction speed of 12L/min, which is 400% faster than traditional household vacuum pumps.
Easy to Operate

 

- 

AirLess features a one-click touch screen with dual time modes for options. And from the LED display you can read the real-time vacuum and the countdown anytime during operation.
Good Sealability

 

- 

The high polymer silicone ring cover keeps the vacuum degree at -95kPa during operation, ensuring consistent effectiveness and efficiency.
Superior Safety

 

- 

Premium ultra-high-strength PC material is used to withstand the high negative pressure, AirLess is safe to use.
Large Capacity

 

- 

The 2.23L bottle is suitable for all mixing cups below 500ml on the market, so don't worry your own mixing cup gets wasted.
Tips: The AirLess bubble removal machine features a universal voltage of 110v-240v and can be used worldwide.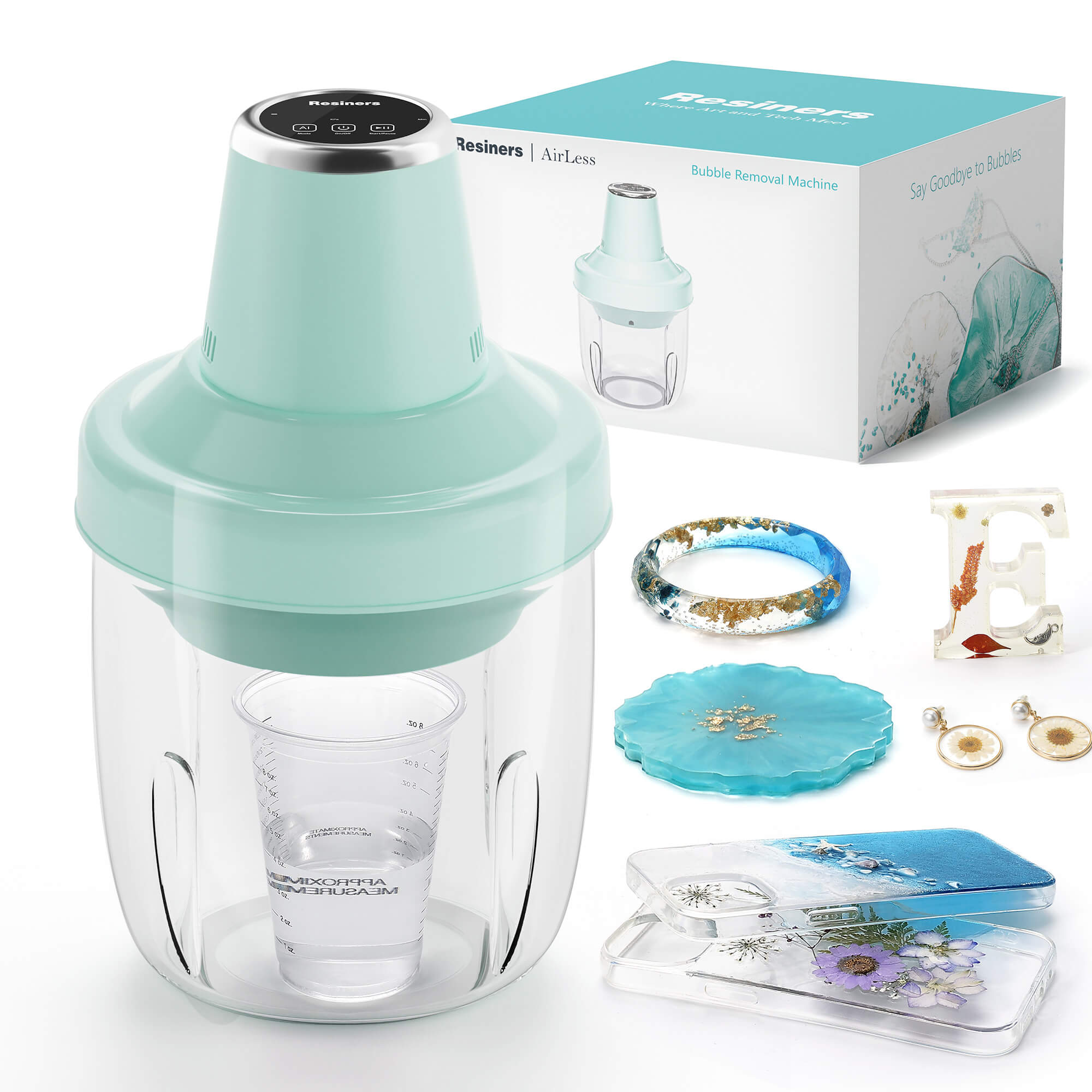 Before/After
99% Deep Resin Bubble-Free in 5-9 Minutes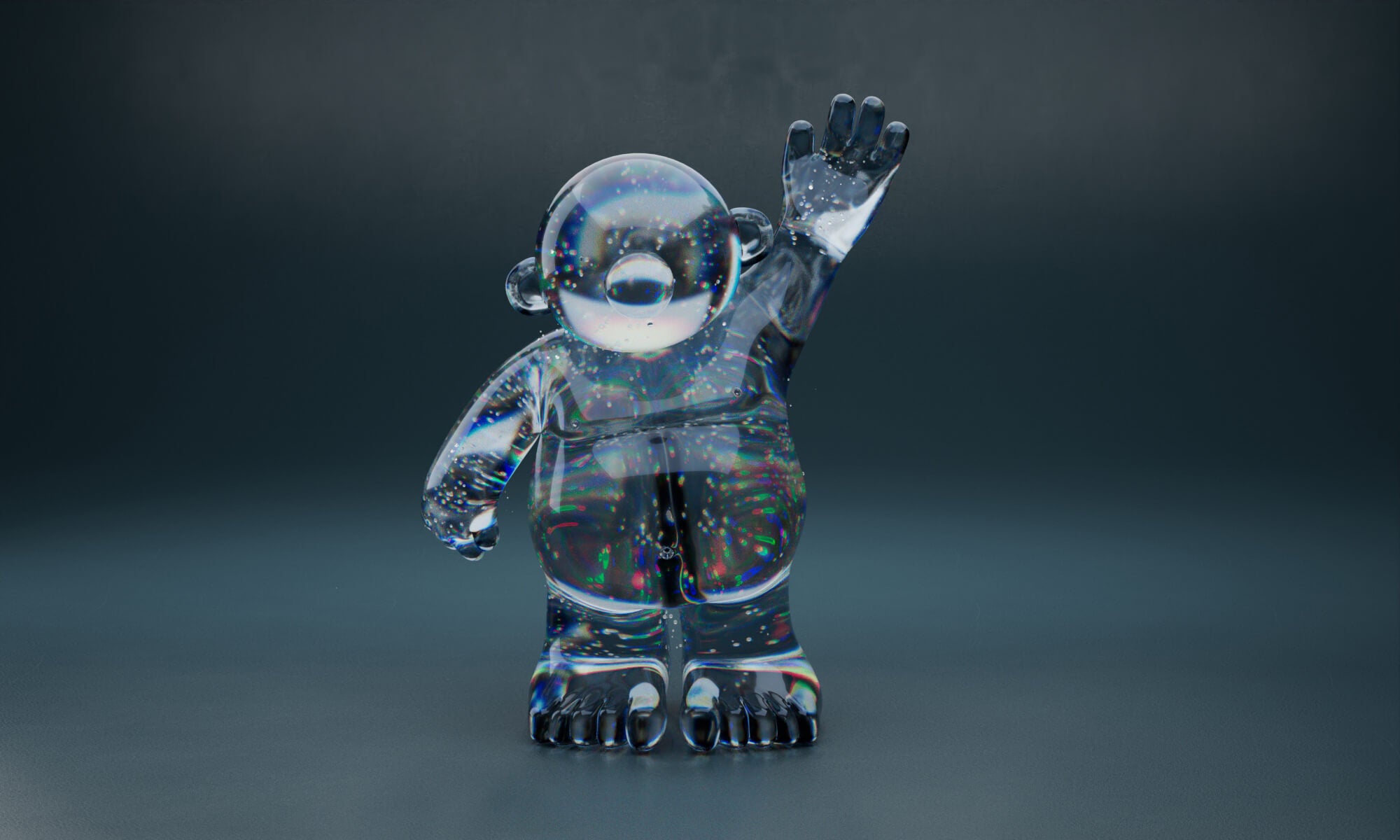 Before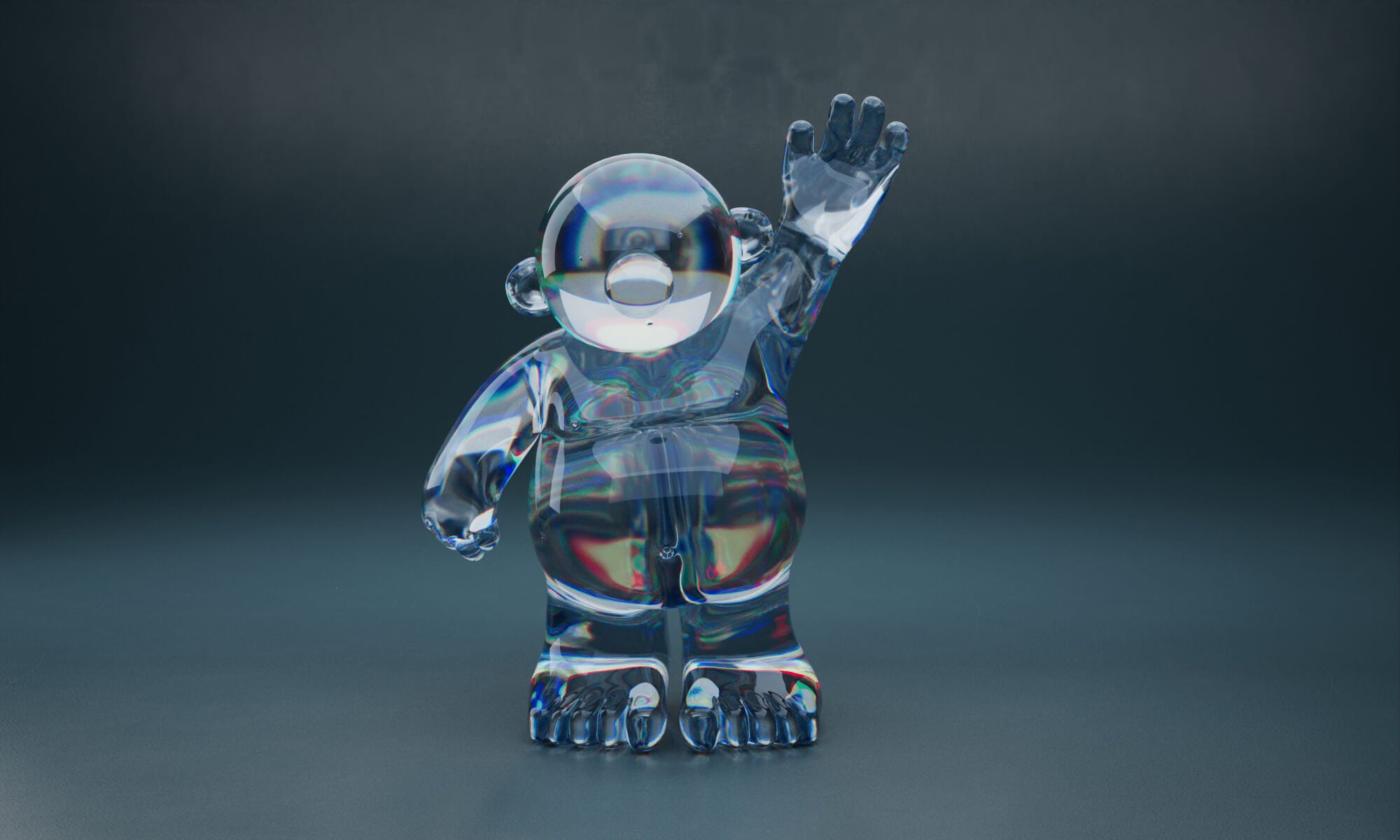 After
Does this machine make any noise while it's operating?

The built-in noise reduction design effectively keeps the noise level under 56 decibels.
Why are there still bubbles on the surface after using the bubble removal machine?

Using fast-curing resin can result in bubbles on the surface, so we recommend using a non-quick curing epoxy instead.
Why are there two time settings (5 minutes/9 minutes) to choose from?

Different types of resin and their ratios will effect bubble removal effects so user can choose different working time based on desirable effect.
How can I get the excellent bubble removal effect? Or What's your suggestion for getting desirable bubble removal effect?

1) Use high-quality, branded resin
2) We recommend using slow-curing resin
3) Avoid using resin that is overly sticky
Can the AirLess bubble removal machine still work after adding mica powder to the resin?

Adding mica powder does not affect the bubble removal efficiency of the AirLess bubble removal machine.
This product is rated 1.0 of 5.0 stars.
It has received 1 review.